RULES FOR NEXT CRUISEHAMMER ARE SUBJECT TO CHANGE AS THEY FOLLOW THE ITC FORMAT! BELOW YOU CAN FIND THE CURRENT RULES!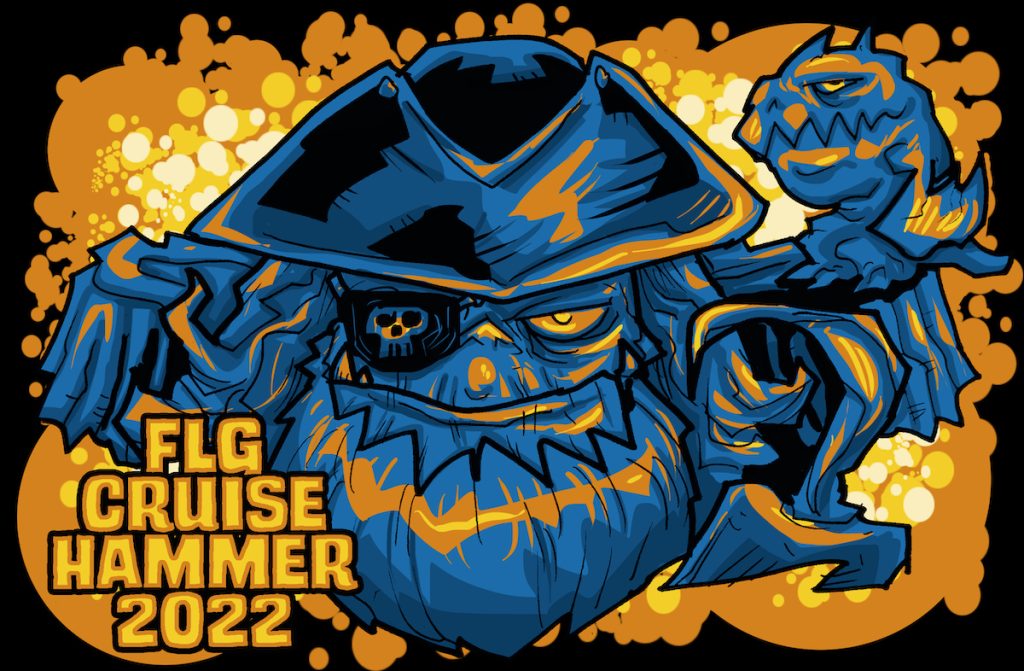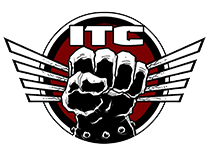 This is an ITC event, as such all relevant army construction rules,FAQ's and rule sets apply with noted exceptions below. There may be some changes to missions and slight adjustments to the rules closer to the event, so please keep an eye on this document.
IF AT ANY TIME ITC RULES AND THE MOST CURRENT 40K FAQ ARE IN CONFLICT ALWAYS USE THE 40K FAQ
Cruisehammer reserves the rights to change rules or policy without notice.
Your army will be built to 2000pts using the matched play rules
Counts-as models will be permitted, but proxy models will not be allowed.
ITC Faction: Note on your army list which Faction has the most points in it, this will count as your ITC Faction for scoring purposes.
All current source material is allowed.
Event Specific FAQ's/Errata
9th ed 40k Grand Tournament Missions
List Submission due date: August 1st, 2022
The deadline to submit pictures for model conversion approval and for pre-event rules questions is Oct 15. Conversions not submitted for approval prior to this date may be removed from play if deemed to be inadequate substitutions. You can send an email to bahkara@gmail.com for conversion approval
The ITC Code of Conduct will be in effect for this event. You will be expected to have read and understood it prior to coming.
No new rules material will be allowed after July 31st, 2022.
If you purchase a ticket for a Sunday event but make it to the 40k Championships Finals, you will be refunded.

All models must be painted to the 3 color Tournament Standard minimum as defined in the ITC Guidelines as well as abide by the modeling guidelines regarding proxies. Models that do not meet this minimum standard will be removed from the table by a judge, even if this means it occurs in the middle of a game.
If you want your army to be paint judged, set up your army in the designated area of the Event Center before the first round of the day at 8am on Friday or Saturday at 9am with your name clearly visible near it.

Please review our FLG Judge's Responses to FLG 40K Championship Rules Questions HERE for any ruling or clarification.

If you still have questions, please submit them HERE for one of our judges to review and answer. The answer will then be saved and shared in the above Responses document.
Please use the form for any and all questions. Any questions that are sent through email or messenger will not be answered
Terrain Guidelines:
ITC Player Optimized Terrain Rules Will Be Used
We will be using the following terrain maps for our 40k Championships event. We may adjust these maps, rotate in other maps, or add additional maps as we get closer to the event. Please just use these as examples.
Prior to each game, players will use a total of 10 minutes of time off of the clock to settle pre-game actions and adjust terrain.
Terrain will use the Keywords shown in the images.

Note: some terrain pieces that are less than 5" in height will be using the Obscuring keyword.
TERRAIN PICTURES ARE COMING SOON! WITH TRAITS IDENTIFIED
1 Defensible
2 Breachable
3 Difficult Ground
4 Dense Cover
5 Unstable Position
6 Exposed Position
7 Obscuring
8 Light Cover
9 Heavy Cover
10 Scalable
11 Inspiring
Missions:
Round 1: 11- Retrieval
Round 2: 12 – Scorched Earth
Round 3: 13 – Vital Intelligence
Round 4: 21 – Surround and Destroy – If necessary
Finals Round 1: 31 – Overrun
Finals Round 2: 32 – Sweep and Clear
Finals Round 3: 33 – Priority Target
Terrain Placement Rules: terrain is divided as shown in the images provided along the centerline of the deployment map rolled. Note: The line shown in the images is an example, and will differ based on the map rolled but is used as an example of how the map would be divided in half for a "Hammer and Anvil" style deployment.

The Defender chooses their table side and players separate the terrain as shown in the images below. Note, this is a deviation from the normal order of operations. Starting with the Defender, players alternate placing 1 piece of terrain from their half of the terrain in their table half at a time until all terrain has been placed. All the terrain pieces must be placed.

Note: the Orc table has a building in the center that is not moved unless an objective must be placed in the center of the table. In this instance, the Defender adjusts that piece of terrain as their first terrain placement, the minimum distance along the centerline to make room for the center objective. This will result in the building being moved in one of only two directions along the centerline with the intent to keep it as equally in either players' table side as possible.
Note: If either player has a Fortification, they may place it on the table for the purpose of measuring space during this step, but it will be deployed following the normal rules.

Terrain must be at least 4" from a table edge or another piece of terrain.
Terrain marked with an asterisk must be at least 6" from another piece of terrain marked with an asterisk.

Note: In the instance one or more players has a model that has a footprint more than 6" in diameter in their narrowest measurement such as a Brass Scorpion, adjust terrain as needed to allow them to be able to traverse the board. Call a judge for assistance as needed.

In the instance one or more players has a Fortification, place them during terrain setup treated as an additional terrain feature for the owning player (meaning they may only be set up in their half of the table) following normal rules for Fortification placement per the rule book.
Proxy vs Counts-As
A proxy is a stand in for another model, wyches for harlequins, cardboard boxes for rhinos, guardsman with lasrifles painted blue for plasma vets. These will not be permitted under any circumstances.
Counts as is a model that has been scratch built or altered/borrowed from another game system that is reasonably a match for its replacement. For example, A Gundam Wraithknight. Converted models to look like the model they're representing. Unpainted and incorrectly based models will not be considered as proper counts-as models. Models should be on the bases as the models they're trying to represent.
The Battlefield Terrain Rules listed on Pg.248-251 in the main rulebook will be used for ITC events. Only exception is all buildings regardless of how modeled are considered to have all the windows and doors on the 1st floor boarded up (ie you cannot use the 1st floor windows/doors for Line of Sight purposes).
All models are expected to be WYSIWYG to a reasonable standard. Exceptions will be made for themed units or armies.
Using a reasonable substitute to "Counts As" another model, does not violate our policy.
If in doubt, send a picture in of a model to your TO in advance to ask if it is acceptable.
In addition, you will be asked to vote for your top 3 favorite armies during day one. Third party painted looks nice but if it's themed cool and really seems well thought out feel free to give that army highest marks! This will be used to determine the favourite army.
Please leave your army on display during lunch of day one to make it easier for people to vote for you, don't forget to leave your name out somewhere nearby!
SPORTSMANSHIP
Sportsmanship is handled with a Thumb's Up, Thumbs Down format. We default games to a Thumbs Up from both players.
If your opponent was acting in an unsportsmanlike manner, which we define as being verbally abusive, physically aggressive, was more than 15 minutes late for a round, or knowingly cheated on a rule, you are free to give him or her a Thumbs Down on sports. This rule does not exist to express displeasure in a game because you didn't like your opponent, your opponent's army, or you had rules debates, etc.
Judges may at any time impose any penalty they deem appropriate for unsportsmanlike conduct, up to and including expulsion and bans from any future events without any type of refund.
In addition, you will be required to vote for your favorite opponents after your final game. These votes will decide who is the best sportsman.
No player can win more than one award, in the event a player is eligible for more than one award the order presented here will determine which award they win. In which case the other award will be given to the 2nd place player.
AWARDS
Best General – A cumulation of all battle points
Best Sportsman – A cumulation of sports votes
Favorite Army – A accumulation of favorite army votes
WHAT TO BRING
Your Army
Tape Measure, Dice, Game Aids, etc.
Objective markers. We will provide some of these, but best to be prepared and have some of your own!
7 typed copies of your army list. Be sure to note what your faction is on your army list.
All pertinent rules for your army.
If you are using a counts as army, YOU MUST HAVE YOUR PLAYER HANDOUT FOR YOUR OPPONENT IDENTIFYING WHAT EACH UNIT IN YOUR ARMY IS.