2010 – concept
2014 – first sail Western Caribbean Freedom of the Sea
2016 – Alaska cruise Voyager of the Seas
2018 – Eastern Oasis of the Seas
2022 – Western Liberty of the Seas
The concept of Cruisehammer began in 2010 to bring gamers together for an event that emphasizes the
social aspects of the hobby. The event consists of gaming and socializing in a floating hotel full of
magnificent dining, drinking, and entertainment opportunities. The Cruisehammer event has exclusive
access to convention space on the ship where participants can organize free gaming opportunities when
tournament games are not being held.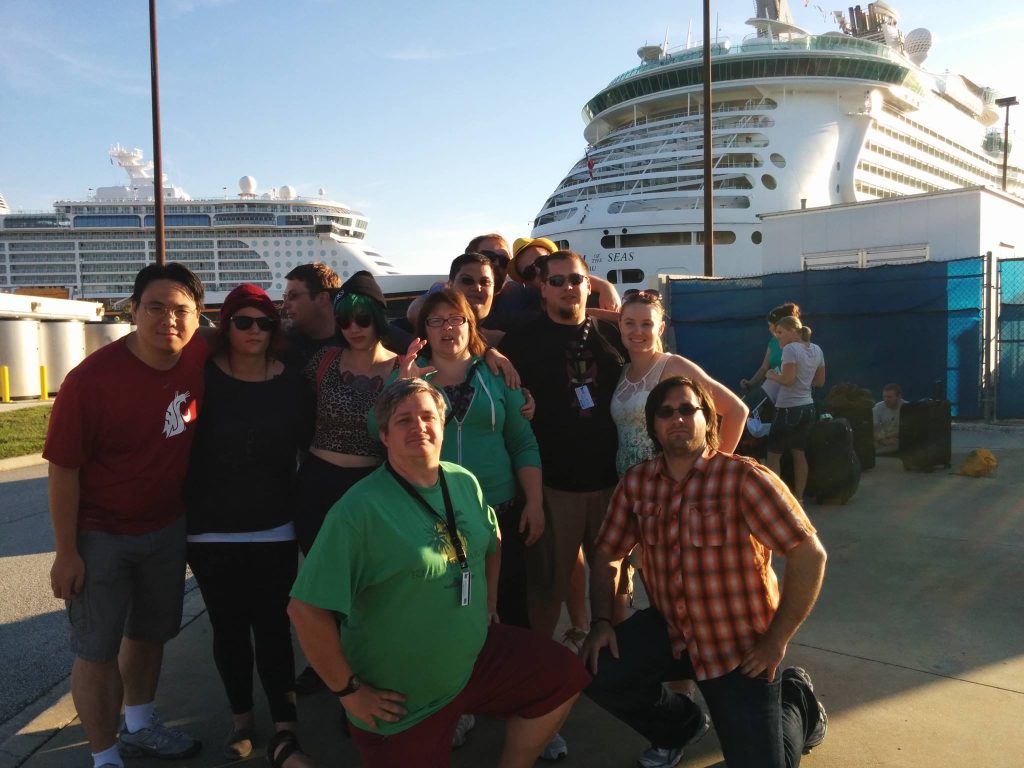 We first set sail in 2014 on the Royal Caribbean Freedom of the Seas. Our first cruise brought us to the
Western Caribbean. Highlights of this cruise included Jamaica and the Yucatán Peninsula in Mexico. Our
first event may have been small, but the community it started was strong. We have seen many repeat
customers from that first event.
In 2016, Cruisehammer stayed local and set sail on the Explorer of the Seas from Seattle to see the coast
of Alaska. Even without the tropical atmosphere, the event was fun and adventurous. Participants
experienced the majesty of Alaska from horseback, kayak, and the deck of the ship.
The warmth of the Caribbean called in 2018 as Cruishammer's third and largest event took place on the
Oasis of the Seas. The seven night Eastern Caribbean cruise brought participants to tropical locations
perfect for snorkeling, ziplining, and relaxing on the beach.
The size and success of the 2018 cruise has inspired the Cruisehammer team to reconsider the structure
of our gaming event, which is why we are proud to announce our partnership with Front Line Gaming in 2022.
Our next cruise will take place in the Western Caribbean on the Liberty of the Seas which will bring
participants back to the Yucatan Peninsula, Jamaica, and Grand Cayman. Our gaming tournament will
feature tiered events for Warhammer 40K and will allow gamers to play in the style the see fit for their
skill and enjoyment.