Wargaming Vacation Event
7 Nights Bahamas Cruise
Auguest 13-20th, 2023
A'HOY LAN'LUBBERS! WE BE CASTIN' OFF FOR GAMING AND FUN ON CRUISEHAMMER!
Long have we waited friends, and it's with great pride that I can announce that Cruisehammer is back and in a big way! We're countinuing our partnership with Frontline Gaming to continue our brand new gaming experience Cruisehammer. Grab your passport, and let's hit the water!

Now you might be asking yourself, how can I afford such a luxurious and long getaway? You just might be surprised at how affordable this trip is! Our prices listed on our site start at $765 a person. This gets on the boat, your own bed, all you can eat at nearly every restaurant on board, and entry into the Open event of your choice! This price also includes taxes and fees, so no surprise bills on those. Alcohol is an additional expense, but depending on the drink package you go for, it can end of being quite affordable. You'll want to make sure you have a valid passport for this trip as well!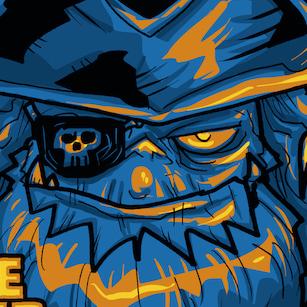 ---
About Cruisehammer
For those unfamiliar, Cruisehammer is a week-long adventure where you join us for either a Warhammer 40,000 tournament or Age of Sigmar tournament on a cruise. In 2023, we will be cruising throughout the Bahamas! Cruisehammer 2023 is booked from Aug 13th to Aug 20th leaving from Cape Liberty, NYC/NJ.

All the gaming happens on the days the ship is at sea, during port days you're expected to go out and enjoy yourselves!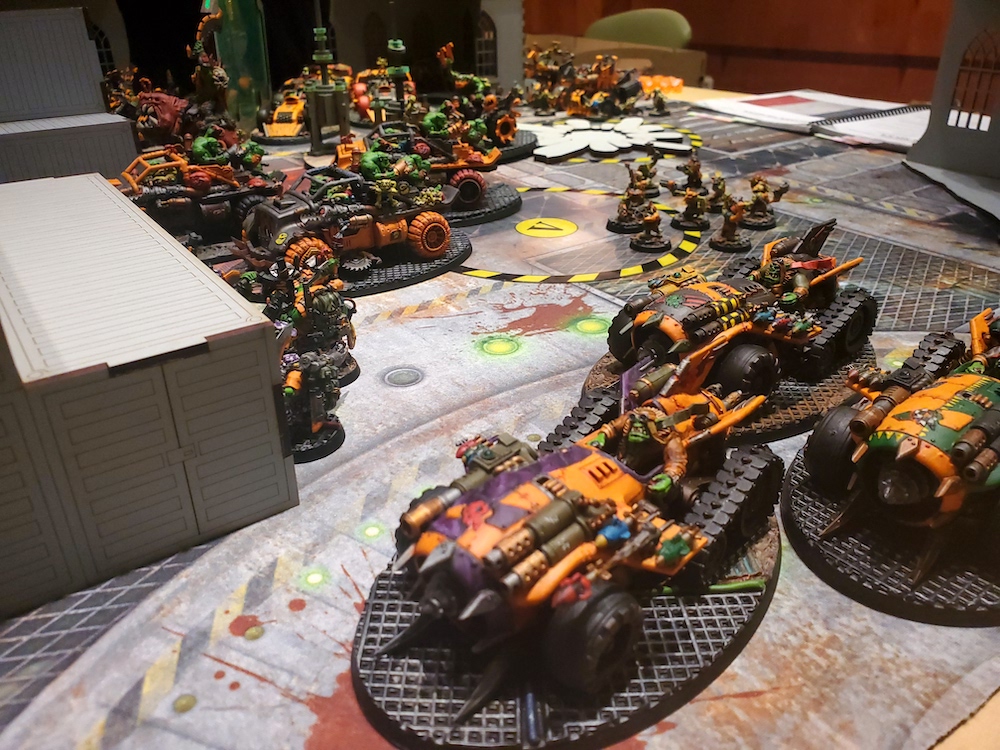 ---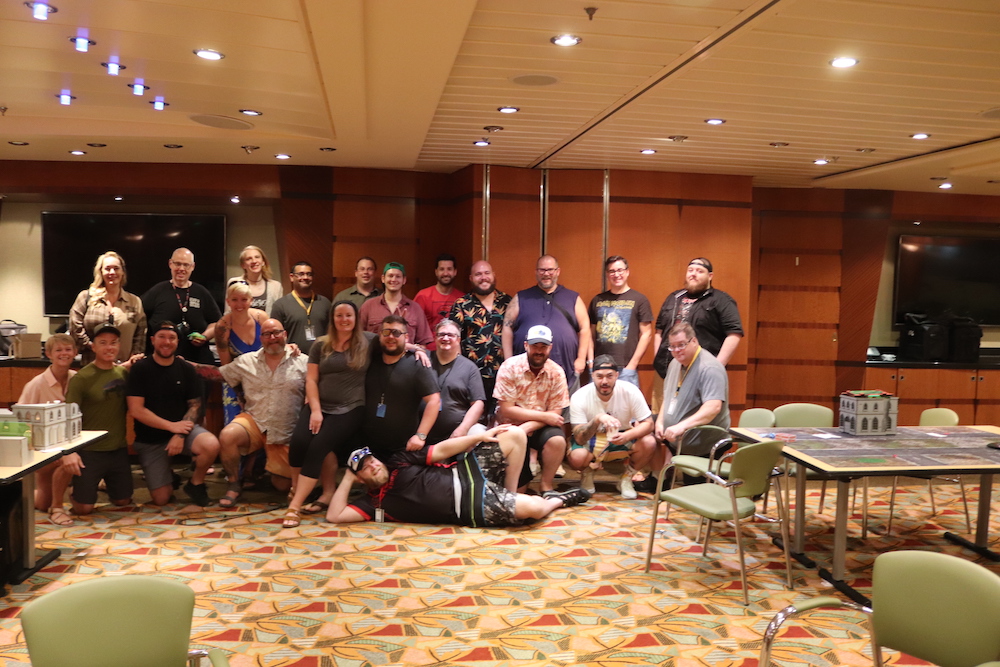 What to Expect?
On the ship there is lots of standard cruise stuff to do, but we also cater to the people who are interested in gaming in unique ways.
ITC Wargaming Tournaments
Open gaming every night!
Board Games
Hang outs
Main Dining Room time with fellow hobbyists
Prizes/Awards
and MORE!
---
Oasis of the Seas
The Oasis of the Seas is one of Royal Caribbean's flagship boats. It boasts a ice skating rink, an aquatheater, a regular theater, night club, jazz club, comedy club, escape room, 2 wave riders, waterslides, minigolf, casino and more!

Our special pricing is highly competitive to booking directly and with your booking all the gaming events are included!
---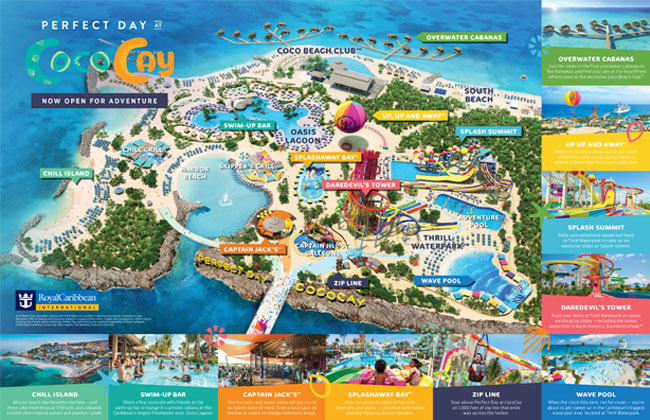 Itinerary
3 full days for gaming!!
Aug 13th – New York City, NY/ Cape Liberty, NJ – Depart 4:00 PM
Aug 14th – Sea Day
Aug 15th – Port Canaveral – 1:00 PM – 9:00 PM
Aug 16th – Perfect Day at Cococay, Bahamas – 9:00 AM – 5:00 PM – Tendered
Aug 17th – Nassau, Bahamas – 8:00 AM – 5:00 PM – Docked
Aug 18th & 19th – Sea Day
Aug 20th – New York City, NY/Cape Liberty, NJ – 6:00AM – Disembark in the AM
The Cruisehammer group will provide a 2023 booking link to ensure you are registered for the gaming events (below prices include all tournaments and boardgames entry fee). You can also contact me directly if you have any travel related questions at rthibault@expediacruises.com