Booking flights: we recommend arriving in Houston the day prior to departure to ensure on-time arrival at the ship. When booking a return flight, we recommend booking a late afternoon or evening flight in case of late return to port.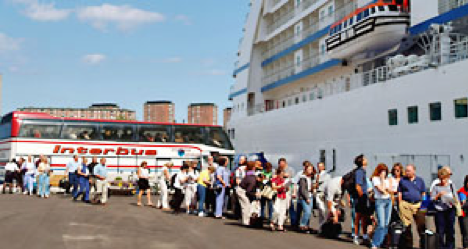 Pre-cruise accommodations and shuttles: we will be arranging group pre-cruise accommodations, and airport and port shuttle services that can be booked for an additional fee. Details will be released closer to the sail date. If booking for yourself, we recommend pre-booking early to ensure availability.
Cruise documents: all travellers will require a valid passport, and any non-Canadian/American citizens may require visas to disembark at certain ports. Be sure to attach your luggage tags to all your bags prior to boarding. Also during COVID there may be other requirements, we'll work to keep you all well informed of other requirements prior to travelling.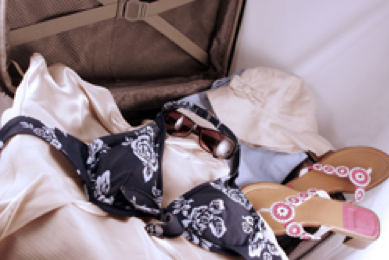 Carry-on: we recommend packing all your essentials, as well as any items that you may need or want within the first several hours of the cruise, in your carry-on bag. (Ie: prescription medications, toiletries, and bathing suits) Checked bags often take several hours to arrive (often about dinner time!) at your state room and you will not be able to access them prior to that.
Dress code: dress codes vary depending on the theme of the evening. We recommend packing at least one formal (ie: suit) and one business casual (ie: shirt and tie) along with your casual cruise wear.
Laundry: laundry service is available for an additional fee. There is no self-service laundry option. As with most short-ish term travel, bringing enough clothing to not require laundry service is best, but it's still available in the event something unexpected happens.
Muster/Safety Drill: this is an emergency response drill that involves all passengers and crew. Attendance at the drill is mandatory and will take place shortly before departure.
Cabin Amenities: most rooms include standard AC 110-volt outlets, television, phone, mini-safe, hairdryer, and basic toiletries.
Communications on-board: most state rooms have phones that can make ship to shore calls, but the fees are quite costly. Satellite cellular service is also available for an even costlier fee. W-fi is available for an additional fee
Onboard Medical: there is a ship doctor and nurse available for minor illnesses and accidents. You may be required to pay the fee upfront and then submit the receipts to your insurance provider. We recommend bringing copies of your prescriptions in case of lost or stolen luggage. To avoid large markups on-board, we also recommend bringing with you any OTC medications you may need. This includes anti-nausea pills and/or patches which are STRONGLY advised.
Pregnancy: restrictions may apply
On-board purchases: cruise lines use a cashless system for all goods and services not included in your fare. Extras such as alcohol (unless you have purchased a drink package), shore tours, premium restaurant meals, spa services, and medical services will be charged to your room using your key card. ATMs are available on-board (transaction fees apply), and at most ports of call. We recommend carrying a small amount of local currency for small purchases, taxis, etc. when disembarking at foreign ports.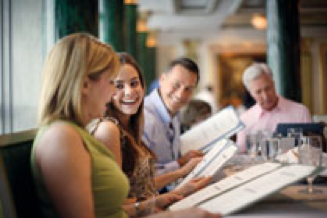 Dining: special dietary requests can be accommodated by contacting Royal six weeks prior to departure. For all other information regarding dining options, assigned seated, and special dining please see dinning options
Shore tours: an updated list of shore excursions will be available prior to departure. They can be pre-booked online, purchased on-board, or on shore. Booking fees are non-refundable. You can also book activities through independent operators on shore, but please do your research. Note that ships will wait on any Royal excursions that are delayed in returning to the ship, however, this is not the case for late passengers using independent shuttles or taxis.
Disembarking
Settling your account: you will receive and itemized bill of all charges on the last evening of the cruise. Be sure to look it over to ensure accuracy. Any disputes should be directed to the cruise line's purser or hotel desk. The final bill will automatically be charge to the credit card you provided.
Tipping: Royal automatically charges $14.50USD per day per guest for gratuities. Those choosing to opt out of automatic gratuities must contact Royal themselves. You may also contact the service desk to acquire tip envelopes that you can use to thank those employees who went above and beyond to help make your trip spectacular.
Packing: you may be required to place your packed checked luggage outside your state room the night before disembarking in order to expedite the process. Carry-ons containing your essentials, and an outfit for the final day can be kept with you until you leave the ship.
Question? cruisehammer@gmail.com